"A wonderful niche! Truly amazing!"
Char Baxtor
 Shallowford Presbyterian Church
independent producer
for the Discovery Channel; PBS; CNN

refresh the page to read more KEPHA talk

Success Stories...

"The secret to our success? We understand that customers are not just customers, they are partners...that's why so many keep coming back to KEPHA!"
Mark Duncan President - Kepha Resources

Here are just a few of our success stories...

please refresh the page to view other stories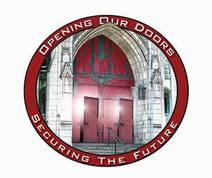 FIRST PRESBYTERIAN
Kalamazoo, MI
This dynamic congregation is still in the midst of a large debt reductions campaign. KEPHA is supplying both the video and all print materials.
Current trends and comments are below
"...and Newsletter 2 arrived today and is frankly, stunning!"
Jim Van Buren - Client Producer

please refresh the page to view other stories